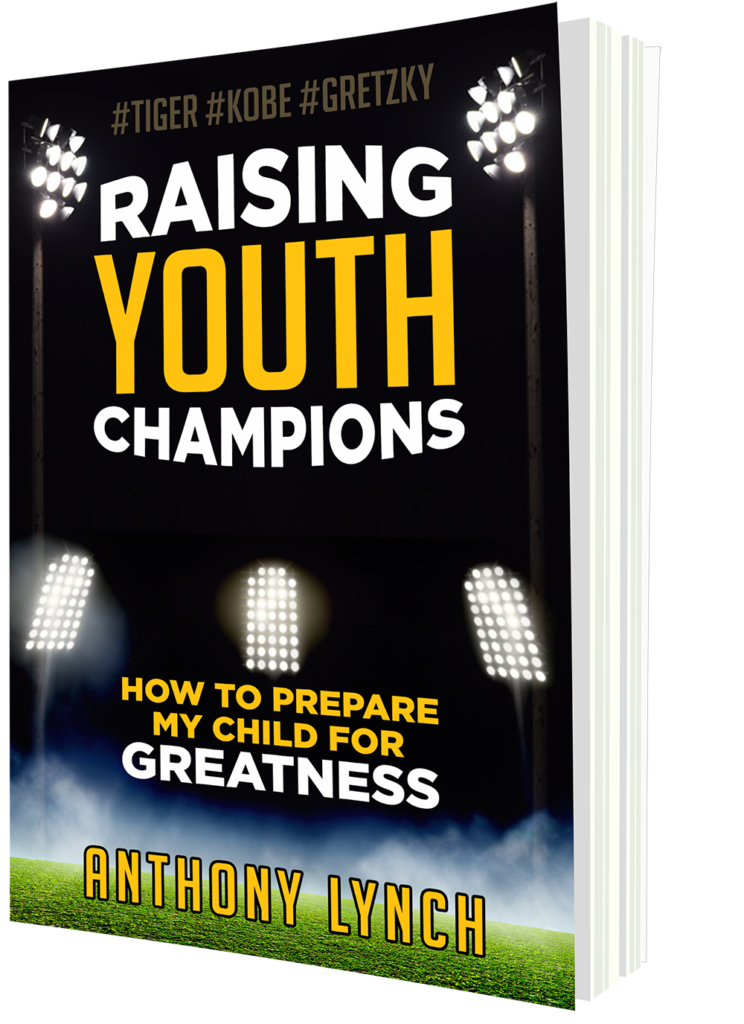 Concerned that your child's athletic ambitions could fizzle out? Discover how to help that passion become a lifelong pursuit!
Is your child's sports obsession heading toward burnout? Worried your child's professional aspirations could be cut short by injury? Unsure what you can do as a parent to help avoid disaster? Pro fitness trainer and coach Anthony Lynch has discovered the key differences separating lasting sporting success from early flameout or injury. Now he's here to show you how to support and nurture your child's long-term sports career.
Raising Youth Champions: How To Prepare My Child For Greatness is a methodical approach to developing well-rounded athletes and preparing them for future specialization in professional sports. Through exploring the experiences of 10 famous sports prodigies, Lynch details the physical and mental skills parents and coaches can pass along to young athletes to help them achieve peak performance.
In Raising Youth Champions you'll discover:
Ways to avoid early over-specialization for a healthier sporting start
Simple methods to minimize the risk of injuries from overuse so athletes remain in the game
Tools for parents and coaches to help young athletes avoid burnout and remain passionate
Secrets behind the longevity of all-time sports greats like Tiger Woods, Kobe Bryant, and Wayne Gretzky
Why Lynch's well-rounded approach is the best way to produce a superstar specialist and much, much more!
Raising Youth Champions is a detailed tactical manual for parents of young athletes who are ready maximize their potential. If you like inspiring stories, practical techniques, and professional success strategies, then you'll love Anthony Lynch's comprehensive guide for tomorrow's sports legends!
Buy Raising Youth Champions to help your child athlete enjoy long-term success today!