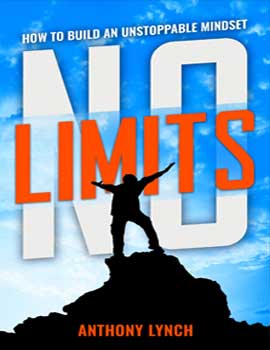 In the year 218 BC, while embroiled in a grueling war with the powerful Roman Empire, the Carthage general, Hannibal Barca faced an imposing dilemma. To be able to successfully bring the fight to Rome, Barca would need to lead his forces, which included a host of mighty African Elephants, through the treacherous mountainous terrain that protected his adversaries. When told by his generals that it was simply impossible, he famously replied "Aut Viam Inveniam Aut Faciam". Translated from Latin, this means "I will either find a way, or I will create one." Of course, he accomplished that which he set out to do by trekking through the dangerous landscape and leading his army to dramatic victories at Canne, Trebia, and Lake Trasimene. It is one of the many reasons he is considered amongst the all-time great military strategists.
This story has always stuck with me as a great example of not simply accepting circumstances, but finding a way to make things happen. In fact, it has served in helping me to build the type of mindset that has allowed me to generate significant wealth, run a thriving consulting business, acquire multiple properties, and write several best-selling books. I've accomplished a lot of things I am proud of, and I truly believe the key to my success has come from developing what I call a No Limits Mindset.
Now, I'm ready to share how you can build one as well and accomplish the things you may have once believed to be impossible. On February 23rd, my new book No Limits will be available and I will share the secrets I have learned from world class performers and some of history's most successful individuals.
The book provides readers with a roadmap for optimizing their mindsets for maximum productivity. I have applied these principles myself so I know they work, and if I can do it, anyone can. In this remarkable work, you will learn to:
utilize the power of intention

say no to excuses

exercise your brain

take care of your physical health

improve your mental toughness

think outside of the box

harness the power of self-belief

find a clarity of purpose

create a mission statement for your own life

learn from failure

challenge conventional wisdom

engage the spirit

and put it all together to create your very own action plan
I've always been a voracious reader. On my Kindle alone, I have a library of more than 1,000 books.  Then I read a book by Ryan Holladay called Conspiracy: Peter Thiel, Hulk Hogan, and the Anatomy of Intrigue, which detailed the monumental legal battle that essentially brought the media behemoth Gawker to its knees. One of the most fascinating parts of the book was the detailed insight into the mind of Peter Thiel, the noted entrepreneur who has played an important role in building world class brands such as PayPal and Facebook.  It discussed his mindset of being one that strove to solve impossible problems and persevere even when the odds for success seemed minimal. He attributed the concept of what is called a "high agency person" to the noted mathematician Eric Weinstein. Holladay describes it as such:
"How do you respond when told something is impossible? Is that the end of the conversation or the start of one? What's the reaction to being told you can't — that no one can? One type accepts it, wallows in it even. The other questions it, fights it, rejects it. This choice defines us. Puts us at a crossroads with ourselves and what we think about the kind of person we are."
That's where the idea for the book was born; with the question, can someone be taught to develop a No Limits Mindset? The answer is an unequivocal yes.
I have always been fascinated by those who utilize the power of intention. People that have a mindset that produces an insatiable belief in their future success and behave as if their success was as real as gravity before they had even achieved it. Exceptional people use this power of intention to develop powerful belief systems to accomplish those things they want to achieve, create, or experience. 
Steve Jobs is a fantastic example of this. When people refer to his "reality distortion field" they are referring to his absolute self belief in his ability to change and affect things. Not one to simply accept conventional wisdom, he set out to build  amazing and revolutionary products. The result is that Apple has become one of the world's most enduring and respected brands known for innovation.
Learning to build an unstoppable mindset is something that anyone can benefit from. When you start to take on difficult goals and achieve them, you gain confidence and then feel empowered to take on even more audacious challenges. You learn that obstacles are not something to stop you, but simply puzzles to find ways around.  Ultimately you discover that failure is not an endpoint, but only a temporary detour on the path to success.
One of the important things to realize about a No Limits Mindset is that you don't have to be extraordinary in any particular way to develop one. I certainly don't claim to have any special abilities that helped me become successful, but I have learned from personal experience and the experience of others.
As I set out to write this book, the country was in the early stages of dealing with the COVID-19 Virus which resulted in a Shelter-In-Place order for many parts of the United States. This once in a lifetime pandemic has infected millions, killed thousands, and wreaked havoc on the economy forcing many layoffs and a general disruption to life as we have known it. As a result, many people are unhappy, unsettled, and distraught. While this would be a perfect opportunity for some to wallow, I endeavored to make the most of the SIP and come out of the situation with a tangible product that I could be proud of, ie this book. When you possess a No Limits Mindset you do not approach things from a perspective of victimhood, but instead choose to find the opportunities within challenges.
I truly believe the worst thing that can happen is we accept the status quo and refuse to push the boundaries on what is possible. So if you want to become someone who lives a limitless lifestyle, embraces daunting challenges, and refuses to accept conventional thinking, then strap yourself in for an eye-opening journey. This is one of those rare books that has the potential to change your life, if you're willing to take the lessons learned and apply them to your life and business. Get your copy today and start your journey toward living a life without limits.