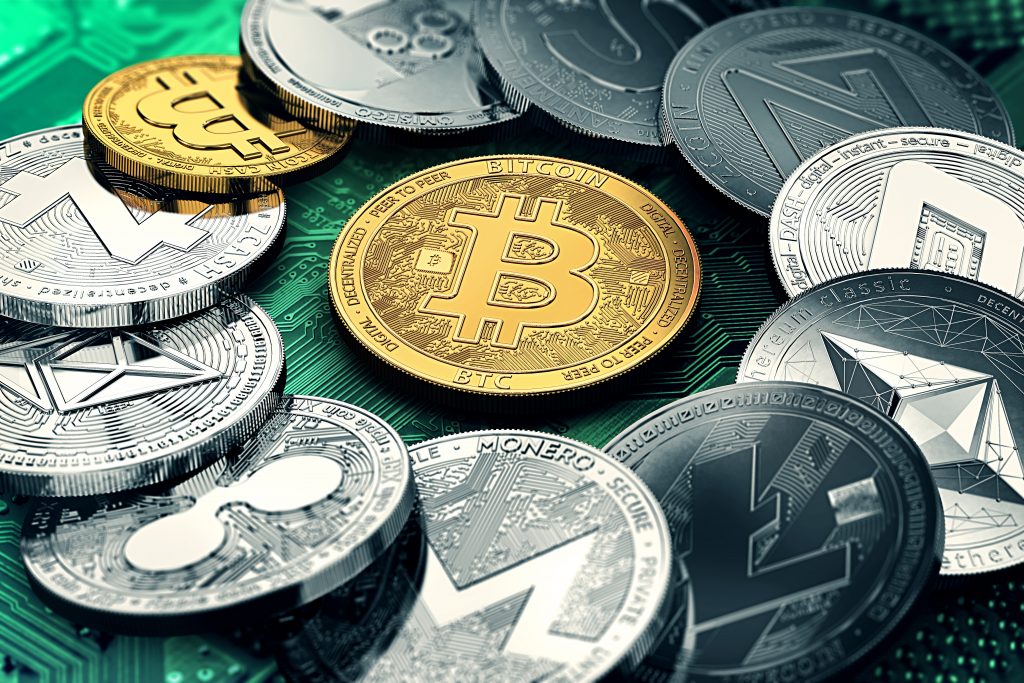 In the early days of Bitcoin, you could have purchased a coin for pennies. In the time since then, the popular cryptocurrency has reached levels of $20,000. A small investment in those days, could have made to you into a multi-millionaire in just a few short years. The thing with cryptos though is that prices have fluctuated over the years and there is a lot of volatility in the space. Even now, after the Bitcoin Halvening event in May, it still is hovering in the $9500 range. Consider though, what if there was a chance to get back in on Bitcoin in those early days. Would you jump at the opportunity to make an investment of a lifetime? Well, I wholeheartedly believe we are nearing that point again with a chance to profit with the next Crypto Bull Run.
What Will Fuel the Next Crypto Bull Run?
There are a lot of factors in the world right now that bode well for the future of cryptos. First of all, many larger financial institutions are taking note of the power and potential of Bitcoin and cryptos as a reserve currency and store of value. In effect, a digital form of gold. Big players like Fidelity, Visa, and Facebook are either offering chances to invest in the space or developing digital currencies of their own and the more money that starts to flow into this space will continue to sky rocket perceived values. Secondly, one only has to look at the reckless financial policies being undertaken by the American Federal Reserve to see the way the dollar is being mercilessly manipulated and know that a reckoning is coming sooner or later. Having some decentralized financial assets, outside of control of the US Government is a prudent way to approach an increasingly scary future. Thirdly, when looking at the boom in the stock market, it's been a great ride, but can it continue to rise with all of chaos in the world be it the effects of a potential recession, COVID-19, or other unpredictable factors? I'm not going to bet my money on that. For all these reasons and more, I think 2020-21 will see another huge surge in the crypto space, offering a chance for those who stake positions early the chance to profit handsomely.
Where Can I Buy Cryptos?
One of the challenges faced in growing the crypto space is for people to get started. There are not a lot of great options for those in the United States to easily purchase Bitcoin, as it must be held on an exchange or privately via a secure electronic wallet. Probably the easiest and most well-known public exchange is Coinbase, which boasts approximately 20 different coins including Bitcoin, Ethereum, Litecoin, and others. Simply deposit some cash into your account and you will be able to buy and sell various cryptocurrencies. Coinbase is not perfect though, as it charges higher transaction fees and lacks many of the more popular alt coins. For that reason, another great option is Binance, which now has a US exchange, lower fees and a better selection of coins. Another newer option is Robinhood, which is a more mainstream option with a mobile-friendly app, but at this point only sells Bitcoin..
Coins with Home Run Potential
Here are some of the coins I am particularly excited about and offer a great chance to get in before the next Crypto Bull Run. Each of these coins can be purchased for under a dollar and present a fabulous chance to considerably multiply an investment. In fact, I will go on record that at least one of these coins will offer up to 100 times a return on investment, so even a small play can yield big gains,
Zilliqua
Zilliqua (ZIL) is a high-performance, high-security blockchain platform for enterprises and next generation applications. In a way, it's like a faster and more robust version of Ethereum which is currently the second largest crypto in the world. Zilliqua has surged over 950% since March and shows no signs of slowing down. With all the potential offered by this coin, it is basically a can't miss option and should fly over $1 in the next year.
Digitbyte
Digibyte (DGB) was founded in 2014 by its lead-developer, Jared Tate, and aims to increase transaction speeds, offer true decentralization, and state of the art security. DGB technology performs significantly better than most other cryptocurrencies. It is 40x faster than Bitcoin and has been designed to have the fastest block speed on the UTXO Blockchain, which makes it exceptional. It is up over 500% in the last few months and still can be had at under .03 cents a token. This is an undervalued asset which has truly spectacular potential. Buy some now, and thank me later.
Enjin
Started in 2017, Enjin (ENJ) is a cryptocurrency focused on the blockchain-gaming industry. Given the popularity of video games and the increasing attention coming to online gaming and e-sports, it doesn't take a lot of insight to see that this is a potential goldmine in terms of being able to purchase virtual goods and other services. With over 20 million registered users already on the Enjin Network, I see very promising returns over the next few years. Currently an Enjin Coin is hovering in the 20-cent range.
Conclusion
While there are no guarantees in life, it should be clear that the potential returns on an investment in digital currencies offer a chance at life-changing money. Be sure to focus on coins that offer some practical value or service. There are many promising coins out there and more undoubtedly in development right now. As always, never invest more than you could afford to lose, and by all means do your own due diligence.