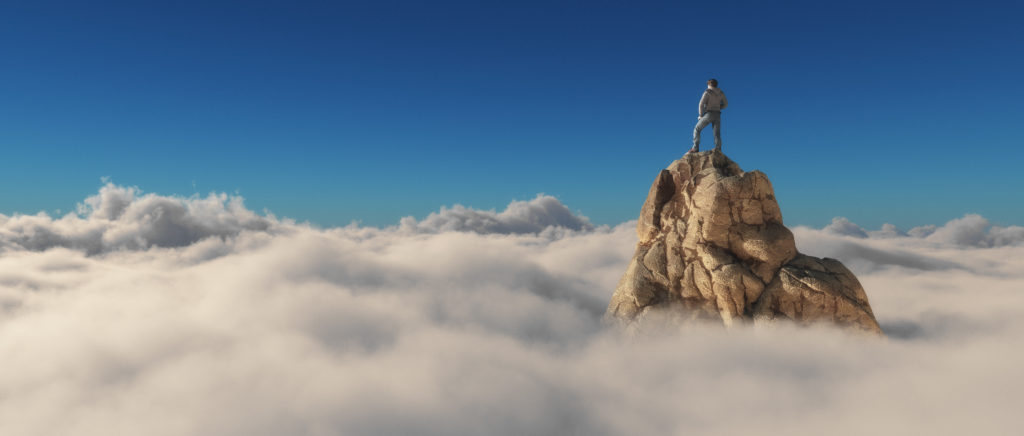 As someone who aspires to great things, I need to be able to perform at my best both physically and mentally on a daily basis. That can be a challenge as one ages, but along the way I've identified a key handful of go-to supplements I use regularly to maintain peak form. Each serves a different purpose, but when utilized as a complete regimen, I have been able to continue to accomplish the incredible! Here's a closer look at what I use and why
Pre-Workout Supplement Recommendation: N.O. Explode
Sale
BSN N.O.-XPLODE Pre Workout Supplement with Creatine, Beta-Alanine, and Energy, Flavor: Fruit Punch, 60 Servings (Package may vary)
·         PRE-WORKOUT IGNITER - legendary pre-workout with industry heritage that has been helping athletes train harder since 2004
·         ADVANCED INGREDIENT TECHNOLOGY - re-engineered to push you past previous limits
·         SUPPORTS EXPLOSIVE ENERGY, INTENSE FOCUS, EXTREME PUMPS and MAXIMUM PERFORMANCE
·         2 SIZES AVAILABLE - 30 servings or 60 servings
·         5 AMAZING FLAVORS - cherry limeade, raspberry lemonade, green apple, grape, fruit punch
There are a host of pre-workout supplements on the market today. In fact, I even run a separate site, The Workout Nut that offers news and reviews about the best training supplements available today. My favorite to date remain N.O. Explode.
This powerful training aid, offers a proprietary blend of caffeine, beta alanine, and creative and delivers a potent kick of nitric oxide. The last is the most important because nitric oxide relaxes the blood vessels allowing them to temporarily widen and increase blood flow. The result is a superior pump that can help you power through a grueling workout regimen. If you are looking for a new best friend to bring to the gym, try N.O. Explode. The difference will be noticeable. It doesn't hurt that it tastes good too and mixes easily for a refreshing drink.
Brain Fuel (MCT) Supplement Recommendation: Bulletproof Brain Octane Oil
Sale
Bulletproof Brain Octane Oil, Reliable and Quick Source of Energy, Ketogenic Diet, More Than Just MCT Oil (16 Ounces)
NATURAL ENERGY SOLUTION: Brain Octane is naturally found in coconut oil in small quantities, and we concentrate it to provide you with the purest energy source possible. Brain Octane rapidly provides mental and physical energy, powering your day by supporting cognitive function and keeping you satisfied and free from food cravings. Add it to your daily routine, and experience the state of high performance.
PURE AND CLEAN: Brain Octane undergoes our special triple distillation process with only water, heat, and pressure to create the cleanest product possible - free from harsh chemicals and solvents.
SUGAR-FREE ENERGY: As soon as you consume Brain Octane, it is rapidly absorbed and changed into ketone bodies - providing instant energy to the brain without breaking down glucose from sugars or carbohydrates. Experience the power of using quality fats for fuel, keeping you full and focused for hours.
EXTRACTED FROM 100% PURE COCONUT OIL: Brain Octane is carefully extracted from 100% pure coconut oil, not palm oil, to protect wild orangutan habitat in Southeast Asia. Not just coconut or MCT oil - Brain Octane is made with only the best parts of the coconut, which metabolize more efficiently into ketone energy than more common oils.
SUPPORTS HEALTHY DIGESTION: Brain Octane produces 4x the ketone energy of plain coconut oil, and also promotes healthy digestion and immune function.
A new addition to my regimen is Bulletproof's Brain Octane Oil. This powerful supplement is what's known as an MCT (medium chain triglyceride), which can be used to curb your appetite, boost energy levels, or recover more quickly. The benefit that I find most appealing though is how it can be used to alleviate "brain fog" and enhance cognitive function. With a demanding schedule and an ambitious agenda that calls for ultra-efficiency, I need to be operating on all cylinders mentally and this is one supplement that delivers on its promise.
The product itself is derived from 100% pure coconut oil and a typical bottle can provide a month's supply depending on how many tablespoons you consume in one day. For consumption, it can be taken on its own or mixed into drinks such as coffee. It is also great for those embarking on the ketogenic diet. Not only will it help stimulate ketone production, but it also curbs some of the side effects of the dreaded "keto flu".
Liquid Protein: New Whey Liquid Protein
Sale
New Whey 42 Grams Complete Liquid Protein Supplement, Fruit Punch, 3.8 Ounce(Pack of 12)
Contains 12 - 3.8 ounce ready-to-drink tubes
Provides 42g of Complete Protein Matrix (Collagen, Whey and Casein Isolates)
Fast acting, bioavailable protein tubes are caffiene free, sugar free and fat free with only 180 calories
On the go protein - No Mix, No Mess, No Refrigeration needed
Virtually indestructible, pocket friendly packaging can be taken anywhere
While I do enjoy a good protein shake, to me they are not ideal for the gym. After a tough workout, your muscles need to ingest protein quickly shortly thereafter to help with recovery and growth. This is why I love the convenience of New Whey Liquid Protein. Each prepackaged tube contains 42 grams of protein making it a superior option for your gym bag. No mixing, shaking, or stirring is necessary. Instead once you pop off the cap, you can quickly down its contents and ensure smart gains.
The protein itself comes in a variety of flavors including fruit punch, grape, berry acai, and more and tastes great. It also contains no sugar, fat, or caffeine and contains only 180 calories. Coupling this powerful protein supplement with a consistent workout regimen will net you noticeable lean muscle gains in short order.
Greens Supplement: Athletic Greens
Athletic Greens Ultimate Daily All In 1 Greens Supplement Complete Greens Powder Drink Daily Probiotic Multivitamin Antioxidant Vegan Non GMO GLUTENFREE 30 Servings 360 grams
75 WHOLEFOOD SOURCED INGREDIENTS** 30 day supply of 12g servings | 75 high efficacy ingredients | Athletic Greens is a finely ground, easily dissolved greens powder | It is most effective when taken daily, to consistently nurture your body | Designed to help you adapt as your daily needs change
COVERS 5 CRUCIAL AREAS OF HEALTH** 1. Nervous System & Immune System 2. Liver Detox & Digestion, Gut Health 3. Efficient Energy Production & Storage 4. Hormone, Neural & Adaptogen Support 5. Antioxidants & Superfoods to Support Healthy Aging
10 YEARS OF RESEARCH** Every ingredient is in the purest form we could source | Formula developed by doctors and nutritionists | Each ingredient has benefits proven by science | Our board of nutrition experts regularly reviews and updates our formula to ensure it's backed by current research | Made in 100% Pure New Zealand
NO COMPROMISES** The Athletic Greens ingredients list is long, but you'll find no harmful chemicals, artificial colors, artificial flavors, preservatives, artificial sweeteners or added sugar. | No GMO's, herbicides or pesticides | No fillers | Low allergen | Analytical and microbiological testing on each batch of finished product | We exceed cGMP and meet FDA guidelines by auditing and reviewing every part of the process
LIFESTYLE AND DIET FRIENDLY** Paleo/keto/vegan friendly | Gluten and dairy free | No wheat, corn, lactose, sucrose, dextrose, egg, yeast, peanuts or animal products | Low carb and low sugar
Even though I subscribe to a healthy lifestyle and training regimen, I have to admit I'm not the world's biggest fan of vegetables! While I do consume some every day, there are days where I don't get a full four servings, which is the recommended amount. That's where my preferred greens supplement comes in handy.
Athletic Greens is something that I picked up from best-selling author, Tim Ferriss. It is a complete superfood comprised of 75 active ingredients such as Grape Seed Extract, Organic Spirulina, Rhodiola, Wild Bilberries, Green Tea Extract, Cocoa, Reishi Mushroom, and much more. In fact, one serving delivers a full-day's supply of your needed vegetables! While packed full of vitamins, it does not contain any Sugar, Yeast, Egg, Nuts, Gluten, or GMOs. That makes it the perfect supplement booster for just about anyone.
Superfuel Supplement – HVMN Ketone
HVMN Ketone - Ketone Ester Elite Endurance Nutrition Drink, Pocket-Sized, Exogenous BHB, Salt-Free Sugar-Free Performance Energy, 3Count Servings
HVMN Ketone is the most effective exogenous ketone drink - a sports drink to improve performance, recovery, and cognitive ability
Scientifically proven to raise blood BHB levels more effectively than ketone salts
1 bottle = 1 serving
Salt-free, stimulant-free, and sugar-free
The world's best athletes rely on HVMN Ketone: Tour de France cyclists, NFL teams, the US Military, top contenders in MMA and boxing and now, a world-record breaking cyclist.
Last but not least comes my favorite! If you are looking for a turbo-charged pick-me up, HVMN Ketone will do the trick. Each shot is packed with 25 grams of pure ketone ester which your body can use for instant energy as opposed to relying on the normal carbohydrates. In fact, the manufacturers claim that their ketones are 28% more efficient than carbs alone. From my experience, I would have to agree. This is a clean-burning fuel that delivers! Noted performance expert Ben Angel agrees as detailed in his latest book, Unstoppable.
It should be noted this is not an every day supplement. HVMN Ketone is so powerful I save it for days when I have a rigorous physical challenge or need to be performing at 110% for an extended period of time. One reason for that is the sheer power. With a single shot of this, you will feel a bit like Bradley Cooper's character from the movie Limitless. All things will seem possible as your neurons are firing and your body feels like you swallowed a power-up from a video game. The second and more practical reason is at the moment, this is one of the more pricier supplements on the market. Still, for special situations, this is one supplement that cannot be topped.
Conclusion
In conclusion, if you are looking for that performance edge, you could do a lot worse than some of these.I would be curious to hear in the comments what supplements you use and why.