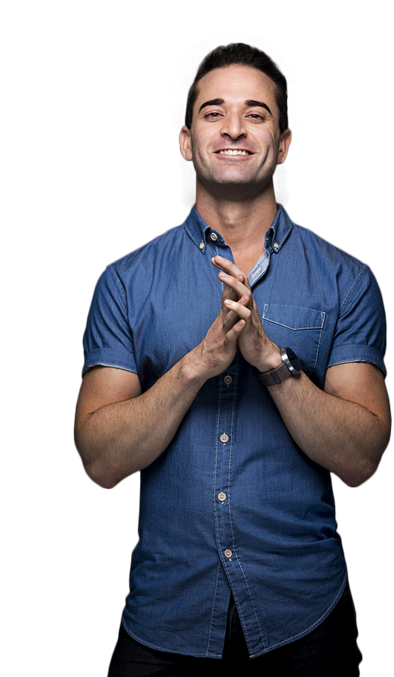 As someone who is fascinated by the subjects of both peak performance and the science of success, I'm always looking for new books that can open my mind and offer insight to enhance my productivity. That's why I was so thrilled to finally get my hands on the newest book from Ben Angel, Unstoppable A 90-Day Plan to Biohack Your Mind and Body for Success.
Ben Angel, is a best-selling author and authority in the marketing industry and his latest book chronicles his journey to overcome a debilitating bought with fatigue that threatened to end his career and irreparably affect the quality of his life. As he searched for some answers to the cause of this mysterious exhaustion, doctors were unable to get to the root of his problem, and came to the frustrating conclusion "You are tired, because you are depressed", while Angel's thoughts were just the opposite. He was depressed because he was always tired. Clearly he knew he needed to be proactive in looking in a different direction if he was going to find a way back to good health. The results of his quest comprise the basis for Unstoppable.
On his journey, Angel travels across the world to learn from the world's most knowledgeable experts on the subject of nootropics, nutrition, wearable devices and more, all with the goal of not only achieving vIctory over his exhaustion, but to find ways to maximize physical and mental performance. The book is broken into chapters that cover his meetings with noted neuroscientists, doctors and biohackers, including the best-selling founder of Bulletproof, Dave Asprey. It also details his experimentations with performance-enhancing devices such as the Halo Sport and Muse Brain-Sensing Headband, as well as cutting-edge energy drinks such as the astounding HVMN Ketone mix. Needless to say, the results of his journey are eye-opening indeed and question many of things we take for granted in terms of good nutrition and the wisdom of medicinal science.
HVMN Ketone - Ketone Ester Elite Endurance Nutrition Drink, Pocket-Sized, Exogenous BHB, Salt-Free Sugar-Free Performance Energy, 3Count Servings
HVMN Ketone is the most effective exogenous ketone drink - a sports drink to improve performance, recovery, and cognitive ability
Scientifically proven to raise blood BHB levels more effectively than ketone salts
1 bottle = 1 serving
Salt-free, stimulant-free, and sugar-free
The world's best athletes rely on HVMN Ketone: Tour de France cyclists, NFL teams, the US Military, top contenders in MMA and boxing and now, a world-record breaking cyclist.
I would give this book my highest rating. Not only because it is an entertaining read, but because you will also learn so much about some things you might not have considered that could be affecting your own health and performance. Chronic Fatigue is a bigger problem than ever as we lead busier, more stressful lives and consume larger percentage of unhealthy foods and chemicals than previous generations. This book goes a long way towards finding some answers, and offering a game plan for not accepting the inevitable. If you are tired of feeling tired, or simply want to learn easy and actionable ways to perform better and improve your overall fitness (mental and physical), this book is a must-read. In some cases, it may even be a life-changing read. I know it has been for me.